May 16th, 2010 by katie
Wow.  I can't believe this baby of mine is two years old.  Thank you all so much for all of the support and interest.  Your comments and questions mean the world to me.  Have you seen the sheer number of recipes that have been produced in this kitchen in the last two years?! As of right now, there are over 200 recipes posted to chaos in the kitchen and while I would recommend every one of them there are a few that I consider to be my favorites.  If you have only recently found this site then you may have missed them.
Here are a dozen of my favorite recipes from the last two years-the recipes we make over and over behind the scenes.  There are so many more I could point out but these are the ones I couldn't live without!  Also, you'll notice there are no desserts on this list, the desserts need another list all of their own!
Heavy photo content coming!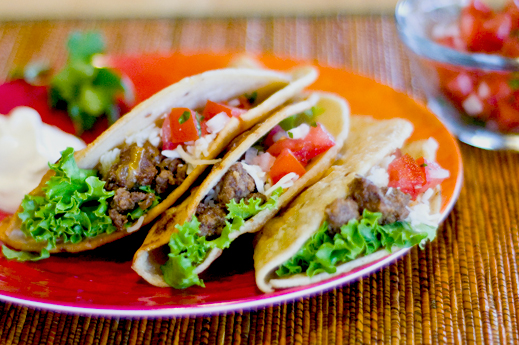 1.  Tacos are one of our quick, go to crowd-pleasing meals.  They are cheaper and faster than our other frequently made favorites-chicken fajitas and steak fajitas-and they can be a really fun, special meal when you make your own crunchy shells.  And don't forget freshly made pico de gallo on the side!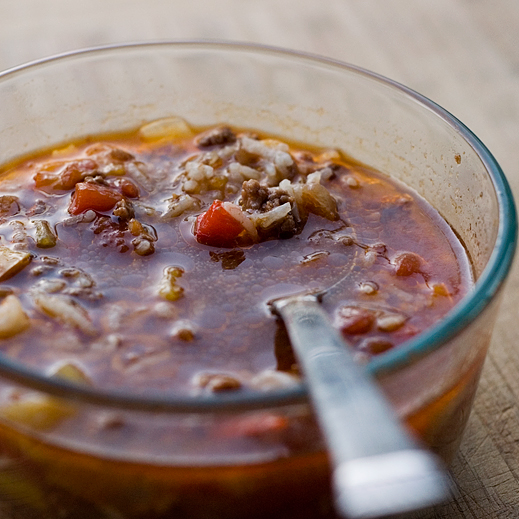 2.  Stuffed Pepper Soup is one of my most popular recipes-not only amongst my family but among friends and readers as well.  It is healthy and homey and filling and makes a great big batch for storing in the freezer.  It's a cheap meal too, especially when stoplight bell peppers are on sale.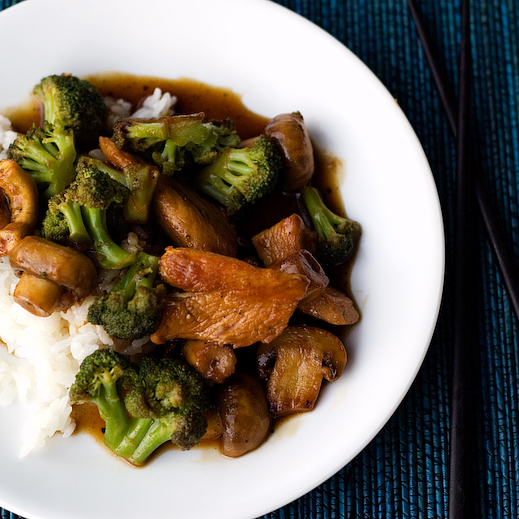 3.  Chicken Stir-Fry is another one of our quick, easy meals that everyone loves.  Any meal that gets my kids to clear their plate and ask for more?  That is a real winner.  Luckily the adults love it just as much.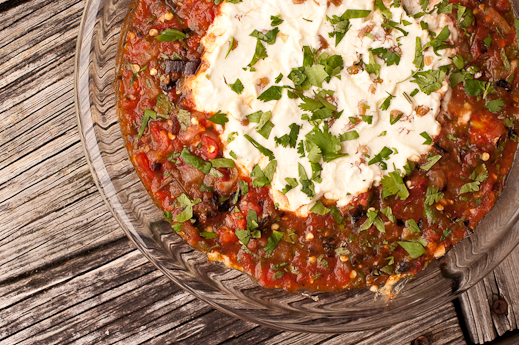 4.  Roasted Tomato-Jalapeno Salsa is a staple in our fridge.  We make a double batch weekly and eat it as a snack, over eggs, or poured over goat cheese and baked until bubbly.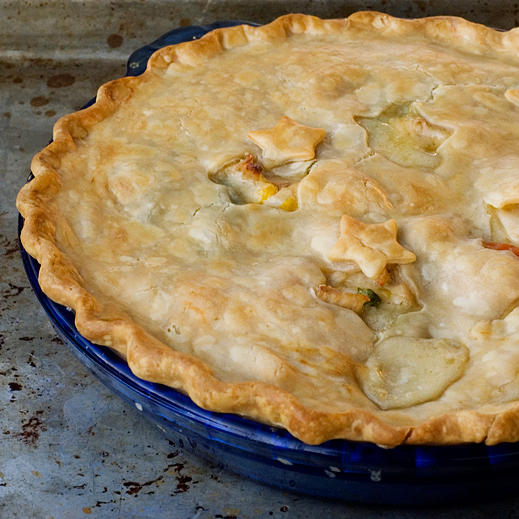 5.  Chicken Pot Pie is my absolute favorite comfort food.  It is easy to keep the ingredients on hand, in the pantry or the freezer, and this recipe has saved me numerous times when I needed to serve guests on the fly.  When I am craving comfort food and don't feel like making a pie, I make Chicken Pot Pie Soup which is just on a whole 'nother level.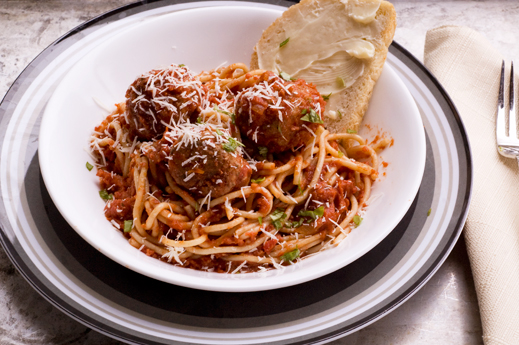 6.  Spaghetti and Meatballs is the most requested meal in my house.  The kids absolutely love it and see #3 above regarding meals my kids love.  They also love this meat sauce but I think there is just something special about meatballs that makes the meal more fun.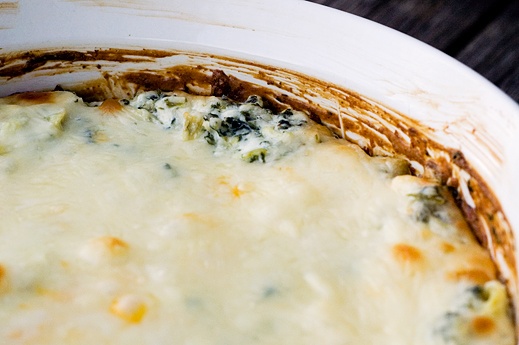 7.  Hot Baked Spinach Artichoke Dip is another one of those highly requested party recipes.  It's creamy and sinful and definitely for sharing!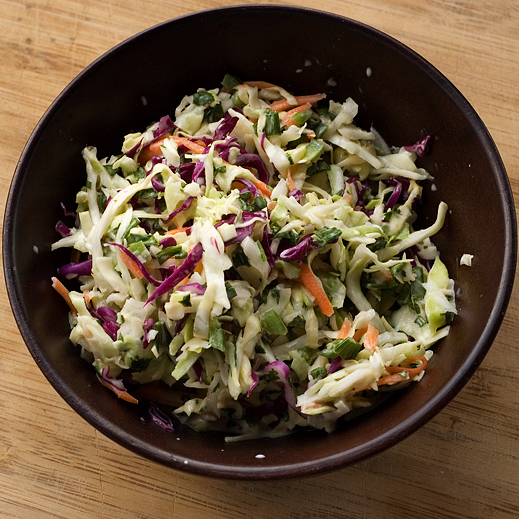 8.  My Spicy Mexican Coleslaw is a staple at our barbecues and parties.  Many coleslaw hating friends and family love this salad and will check, when offered coleslaw, "Is this the one Katie makes?" before allowing it to grace their plates.  It's a fresh and flavorful and bright salad compared to the creamier traditional version.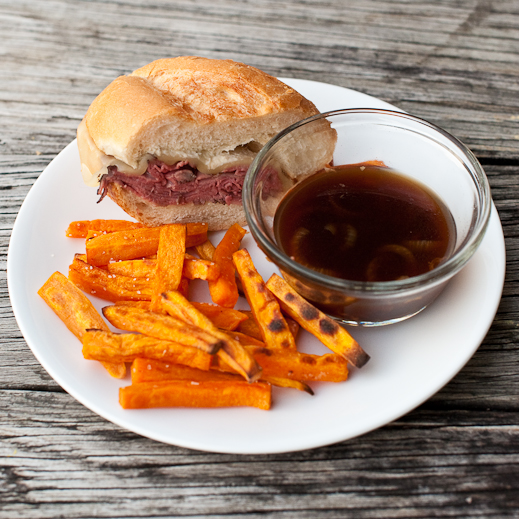 9.  French Dip Sandwiches are a favorite quick meal for mrChaos and I.  What's easier on a busy weeknight than a sandwich?  Reubens are equally popular, although we make ham and cheese versions for the kids.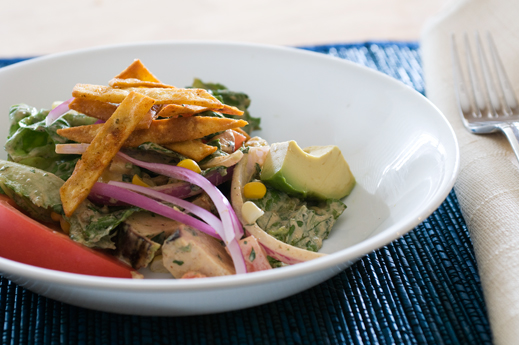 10.  Chipotle Chicken Salad is a light, healthy meal that is spicy and satisfying-especially with a scoop of Cilantro Lime rice.  It's a salad that even mrChaos asks for and that is a very good thing!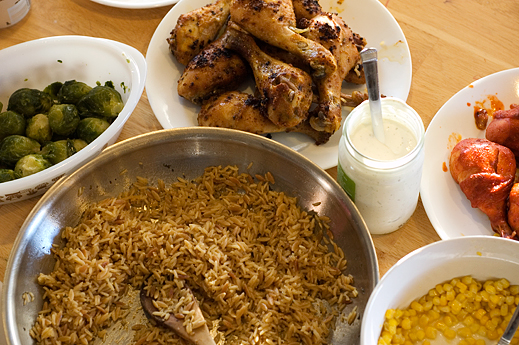 11.  Baked Chicken Legs and Homemade Rice a Roni is one of the easiest, best meals you can whip up.  Kids and guests love it and the oven does all of the work, leaving you free to make the rice and relax for a few minutes!  How many meals can do that for you?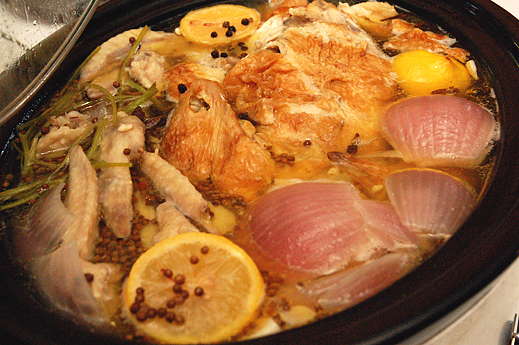 12.  Crockpot Stock isn't really a recipe but has become something I make constantly.  Many nights a month, the crock pot gets loaded up with whatever bones we've collected throughout the week and the result makes all of our recipes so much richer and better.
What are your favorite recipes? These are just some of mine and my favorite way to keep track of them is via Google Reader.

Posted in Me