June 15th, 2009 by katie
What is summer food to you?  To me, it is fruit juices dripping down your chin and ice cream and eating with your fingers at  a crowded picnic table and strawberries and potlucks and the smell of backyard grills.
I started chaos in the kitchen a year ago-at the beginning of last summer-but I didn't put much thought into summer foods then.  Texas is a year-round summer state, pretty much, so over this last year I have posted many of our favorites.  I thought I would point them out to you, so they do not get forgotten in the shuffle that is this summer, just in case you are thinking about making something special in the next few weeks.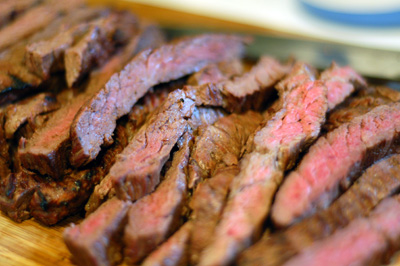 Grilled Skirt Steak Fajitas We eat these fajitas year-round at our house!  They are easy and fun and turn any weeknight meal into a lazy weekend fiesta-but they really are perfect for large family barbecues, paired with pico and guacamole.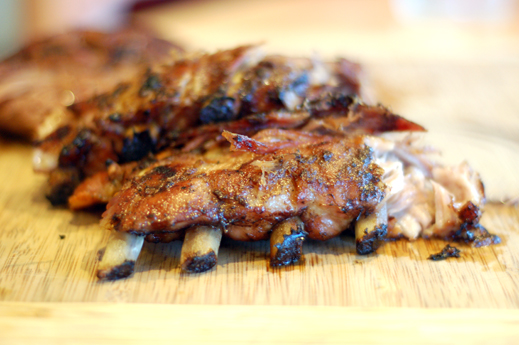 Restaurant-Tender Baby Back Ribs These ribs are so easy you won't believe it.  You don't even need a grill, finish them off under your broiler then kick back on your patio for a taste of the back yard barbecue even in the city.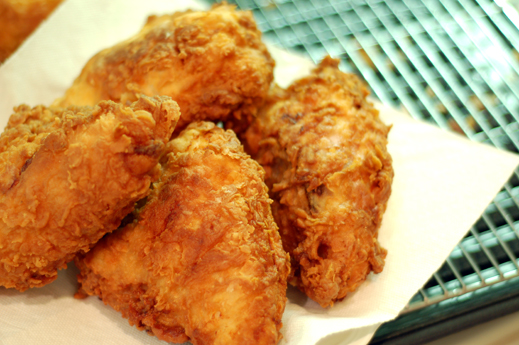 Buttermilk Fried Chicken Summer to me means crowding around a picnic table with crunchy fried chicken-wiping greasy fingers on paper napkins-and some buttermilk coleslaw.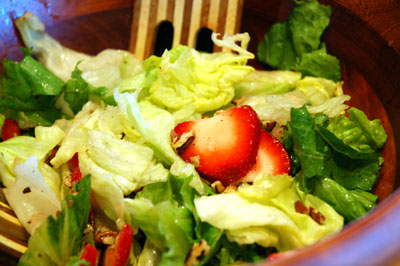 Strawberry Salad This salad is such a fun dish to bring to a party or to pair with heavy grilled meats.  It takes advantage of summer's ripe, perfect berries.  The next time I make this salad, I will add a bit of mint to the greens.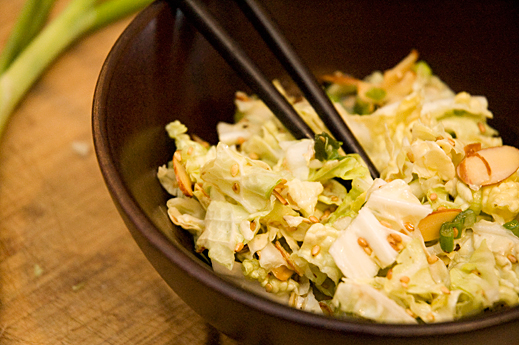 Ramen Noodle Salad This is another great party salad.  It is a no-mayo cabbage slaw, perfect for hot outdoor get-togethers.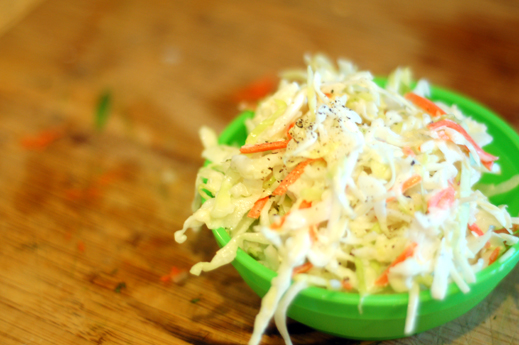 Coleslaw Nothing beats the original for summer barbecues.  Creamy, tangy, slightly sweet, there's a reason this old-fashioned buttermilk salad has been paired with spicy grilled meats for years.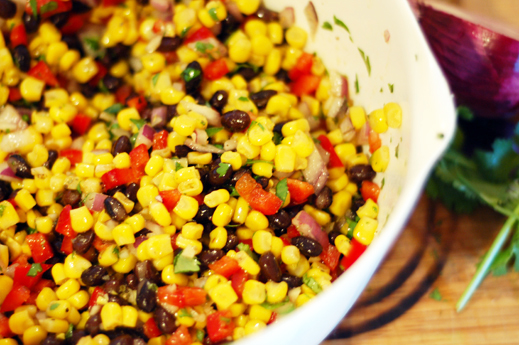 Black Bean and Corn Salad A wonderful Tex-Mex side dish.  Fresh and bursting with great summer veggies it offers a nice respite from greasy and fatty meats.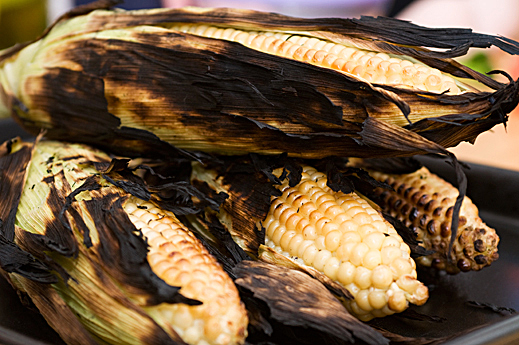 Grilled Corn on the Cob I posted this one pretty recently but it is such a quintessential summer recipe that I had to include it here.  I am not sure there is any side dish that is easier or more exciting than a nicely smoked, juicy ear of grilled corn.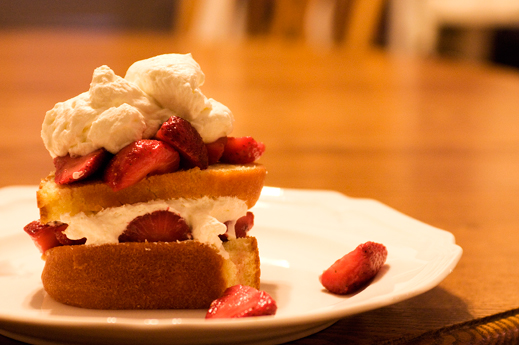 Strawberry Shortcake Is there a more perfect summer dessert?  Strawberry shortcakes will always mean summer to me.  We use pound cake and top with freshly whipped cream.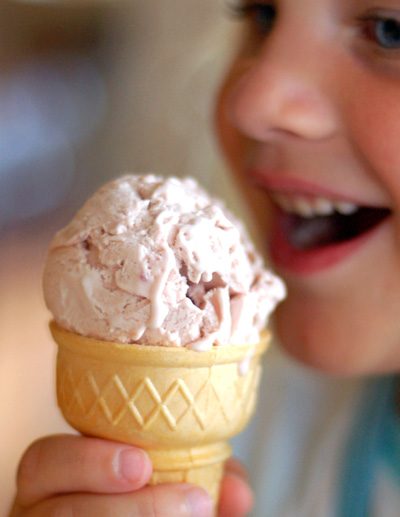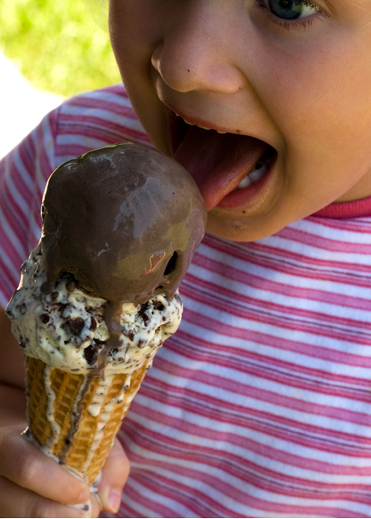 I love making ice cream and of course it can be made year-round.  Yet there is just something so satisfying about this creamy, cold treat during the summer-that's when I really get into ice cream mode.
Chocolate and Mint Chocolate Chip Ice Creams
Strawberry Cheesecake Ice Cream
So what are your favorite summer recipes? Please link to them in the comments and check back later for a menu to last you all summer!  If you don't see your post right away, it just means the links got caught up in the filter but I will approve them through out the day.

Posted in Menus