December 1st, 2009 by katie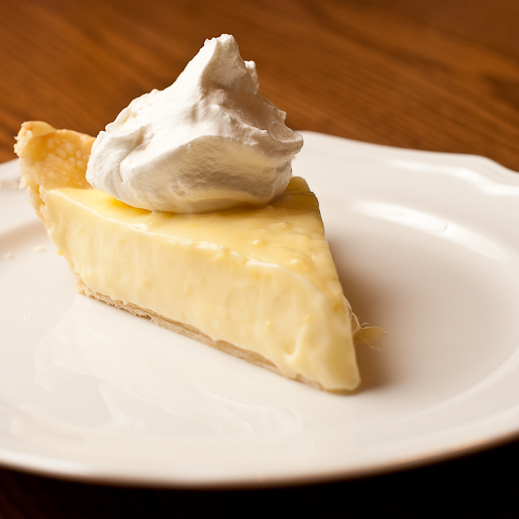 I love to make pies for the holidays and one of my favorites is lemon meringue.  There is nothing like a fresh lemony dessert after a long, heavy meal.  The lemon curd base can get a little overly tart though, and if you don't like meringue then, well, it's kind of a deal breaker.  This year, I made a lemon cream pie topped with sweetened whipped cream instead.  It is still sweet/tart but the lemon pudding filling is creamy and smooth with a bright lemony flavor that's not quite as lip-puckering as the lemon curd.
Sour Cream Lemon Pie
makes 1 pie, prep 15min, cook 10 min, adapted from
Recipezaar
1 9-inch pie crust
1 cup sugar
3 1/2 tbsp corn starch
1 tbsp lemon zest, grated
1/2 cup lemon juice
3 egg yolks
1 cup milk
1/4 cup butter
1 cup sour cream
whipped cream, for topping
Carefully pat pie crust into a pie dish and flute the edges. Prick all over the bottom and sides with a fork.  Bake at 350°F abour 8 minutes or until golden brown.
In a sauce pan combine sugar, cornstarch, lemon zest and juice, egg yolks and milk.  Heat over medium, whisking constantly.
Cook filling until very thick, whisking constantly, about 10 minutes.  Remove from the heat and stir in butter.
Allow filling to cool slightly, then stir in sour cream until well combined.
Pour filling into pie shell and refrigerate until completely cold and set.
Top with sweetened whipped cream before serving
.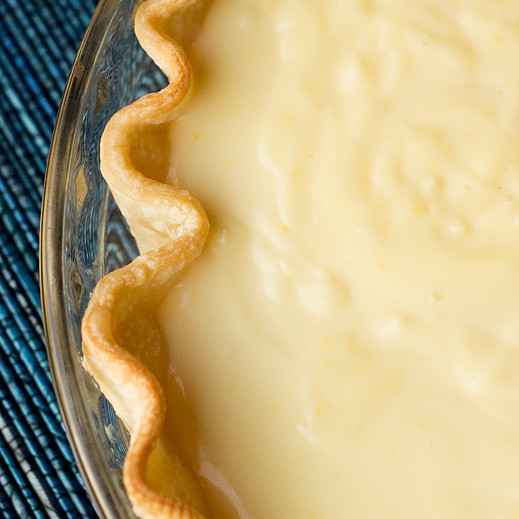 Posted in Desserts