April 23rd, 2009 by katie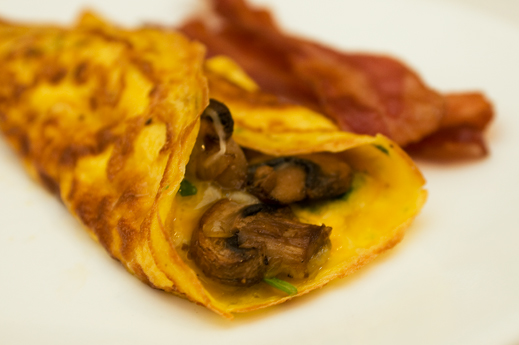 Sorry about my prolonged absence this week.  My intention was to switch to a Monday, Wednesday, Friday posting schedule.  Unfortunately my air conditioner has been broken and it is beginning to get hot enough here in Texas that I haven't felt like cooking when its 85°F in the kitchen.  So here is a tip, sans recipe.
Breakfast for dinner is such a great solution but one I often forget about when trying to plan meals.  First, it makes the kids really happy.  They love both the weirdness of eating breakfast foods at dinner time and the fun and comfort of foods like scrambled eggs and pancakes.  Breakfast for dinner is also a great choice in a dinner Emergency.  You know, that night you get home too late to defrost the chicken or can't figure out how to fit a meal in between homework and soccer practice.  It is quick to make and you usually have the ingredients in your pantry.  Of course the best part is that breakfast for dinner is cheap!  Again, eggs are a great inexpensive protein source and this is another way to make them that isn't a quiche.
Breakfast For Dinner on chaos in the kitchen:
Another tip:  almost any breakfast food lends itself really well to being made ahead or frozen.  So if you aren't in a rush make extra pancakes, waffles, or french toast and freeze them.  They toast up from frozen just like fresh.

Posted in Breakfast, Budget, Pantry Challenge