September 20th, 2008 by katie
Previously prepared post. Thank you all for your concern. Luckily we do have electricity and water now, unlike many of our neighbors. I am taking some time to get things cleaned up and back to "normal." Be back Monday with a new post! Thank you again for your well wishes! -Katie
There are times when bagged lettuce is an easy, fast way to get dinner or a side salad on the table. However, when budgets get tight, something has to go. Since the fresh, healthy presence of salad on the dinner table shouldn't be excluded, it's time to think outside the bag box.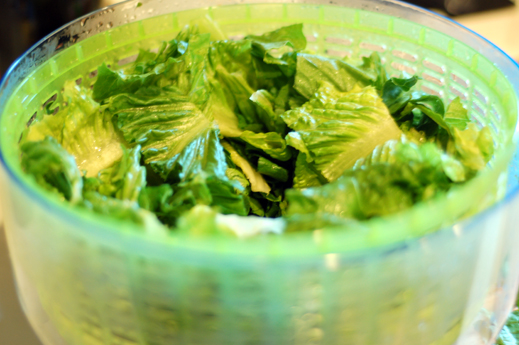 Having grown up on bagged salad, I was a little intimidated the first time I bought a head of romaine instead of several bags. However, once I had the right tools, it was a pretty easy transition and now I find it difficult to buy bagged lettuces over fresh. My Zyliss lettuce knife
and salad spinner
are my tools of choice. The lettuce knife works through the lettuce as easily as my chef's knife but keeps the stems from turning brown as quickly.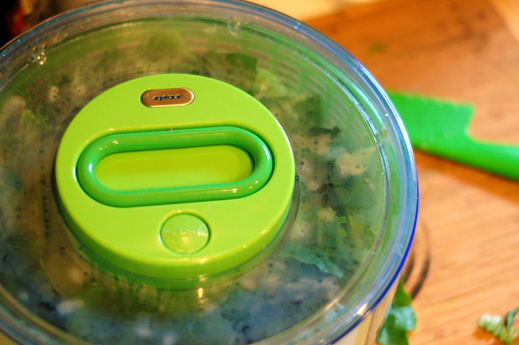 First, chop the lettuce, throwing away the damaged outer leaves and stem. Put the chopped lettuce in the basket of the salad spinner inside the bowl, and fill the bowl with cold water. Then shake and aggitate the lettuce in the water, and remove the basket leaving the dirty water in the bowl. Dump and refill, then wash again until the water left in the bowl is clean. Then dump the water and place the basket back inside and spin! The remaining water will be whisked away leaving you fluffy, clean, dry lettuce. The best part is the whole thing goes right into the fridge to store your lettuce for about a week. Making side salads or packing work lunches on the fly is easy: just grab a few handfuls of clean, dry lettuce and go!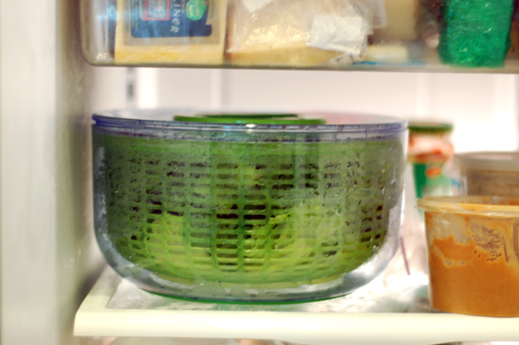 Have you tried:

Posted in Budget, Things I Love, Tips and Tricks