July 7th, 2010 by katie

Do you know how to make the best iced coffee?  Combine a pot of strong coffee with sweetened condensed milk and chill.  It is so simple but truly makes wonderful, velvety iced coffee.  Vietnamese iced coffee (Ca Phe Sua Da) is the same concept but in a single serving.  The flavor is rich and smooth and almost chocolate-like.  This ice cream is all of that in one creamy and decadent mouthful.
I have always made custard based ice creams fearing that milk based recipes would be thinner or icier.  I was nervous about this recipe but my KitchenAid ice cream maker
did a fantastic job.  The result was dense and creamy and smooth and just as perfect as any custard based recipe I've made.  The best part is that the coffee base took only a couple of minutes to whisk together.  I see a lot more of these style ice creams in my future.
Vietnamese Iced Coffee Ice Cream
makes about 1 quart, prep 10 min, chill and process according to your ice cream maker's instructions, adapted from
Cafe Fernando
and
David Lebovitz
1 cup espresso or very strong coffee
1 cup sweetened condensed milk
1/3 cup heavy cream or whole milk
pinch of coarse ground coffee
Whisk to combine all ingredients in a medium bowl.
Chill until cold, then process in your ice cream maker according to the instructions.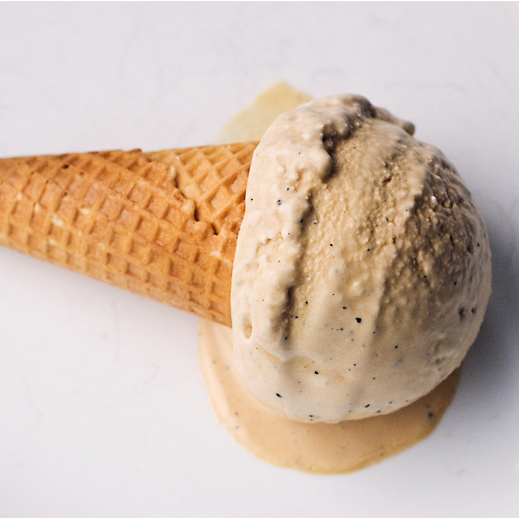 Posted in Desserts