November 16th, 2009 by katie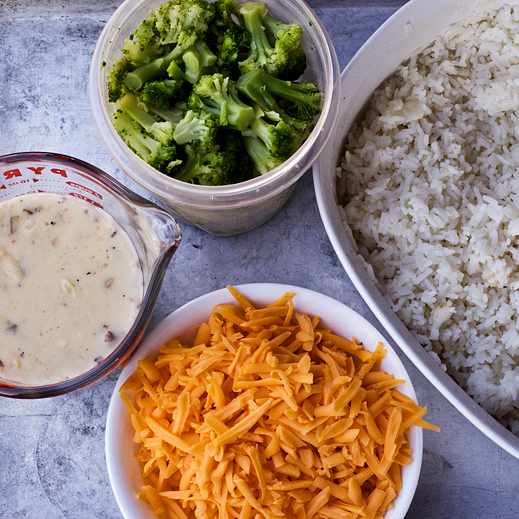 I try not to be a snob about food.  I try to be open minded and maintain an anything in moderation attitude about food.  My biggest problem with convenience foods and packaged foods is cost.  When they taste great I try not to think about the sodium or unpronounceable ingredients.  The greatest crime for processed food, however, the most unforgivable crime, is when they don't even taste good.  I just can't justify over-paying for food that is bad for me and tastes bad.  Condensed cream of mushroom soup is gross.  Yeah, I said it.  That doesn't mean I don't use it occasionally, but if I have the time-5 or10 minutes-I much prefer to make this quick cream sauce.  It works great as a substitute for the canned stuff and-dare I say-tastes great too.
Cream of Soup Substitute
makes 1 1/2 cup (about 1 can's worth), prep 1 min, cook 10 min
2 tbsp unsalted butter
4 small mushrooms, minced
1/4 cup flour
1 cup low-fat milk
1 cup chicken broth
salt and pepper
Melt butter in a sauce pan over medium-high heat.
Add minced mushrooms and cook until softened. Sprinkle with salt and pepper.
Sprinkle flour over mushrooms and use a whisk to combine.
Cook the four, whisking often, until golden brown.
Add milk and broth and bring to a boil, stirring frequently.
Once boiling and thickened continue to whisk and cook until thickened to your liking.
Taste and add salt and pepper as desired.
This is great for those watching their sodium intake or their budget.  You can flavor it any way you like.  Substitute chicken bits and chicken base or celery and celery salt if you don't want cream of mushroom soup.  You can substitute water or veggie broth if you want to make it vegetarian.  It also doubles just fine if you need two cans worth.
Above photo is prep for my Broccoli Cheese and Rice Casserole.

Posted in Budget, Condiments, Easy, Fast, Main Dish, Pantry Challenge, Sides