February 1st, 2013 by katie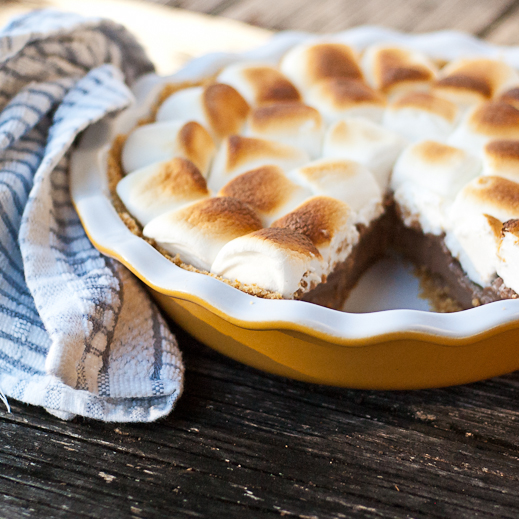 **Give away closed!  Congratulations Jeffery and Sarah S!  Please check your email for instructions.  Thanks for playing everybody!**
A chocolate giveaway just in time for Valentine's Day!  American Heritage Chocolate is a new line of chocolate products that uses only ingredients available during the 17th century.  The chocolate has a dark chocolate bitterness and is redolent of new-world spices-cinnamon, orange, vanilla, and peppery annatto among others.  It comes in sticks, blocks, and as a hot cocoa mix.  You can sub it for baking chocolate or grate it for cocoa powder.  Although we enjoyed it most straight up as a semi-sweet treat with coffee.
The folks at American Heritage Chocolate sent me a sampler of their products and asked if I was interested in providing some to my readers.  Well, we were so impressed by the chocolates that I asked if I could give away two samplers.  Crazy enough, they obliged!  And since only about ten people and my mom read the blog (Hi, Mom!), you have a really great chance of winning some delicious chocolate.  To win, comment below with your favorite chocolate dessert by 12:01 am Friday, February 8th.  The random number generator will pick two winners to be contacted by email (so be sure you include your best working email so I can congratulate you and get your mailing address) on that day.  If you want a second entry you can pin your favorite chaos in the kitchen recipe and leave a comment about it.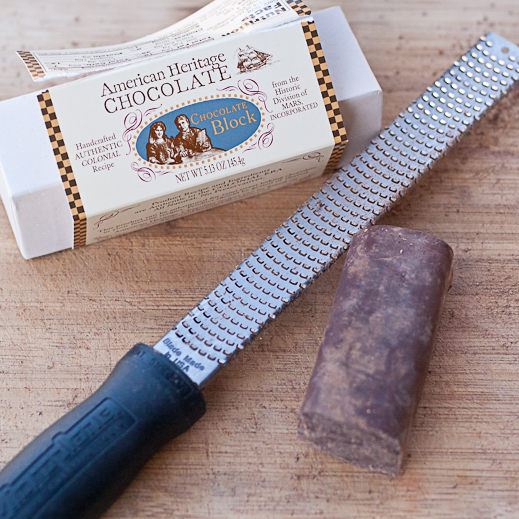 I used my chocolate block to make an amazing S'mores pie.  With a graham cracker crust, chocolate pudding, and a broiled marshmallow topping this is a fantastic way to share your S'mores sans bonfire.  While I used the sightly spicy American Heritage Chocolate in the pudding base, my chocolate pie recipe turns out perfectly with just cocoa powder as well. 
S'mores Pie
prep 10 min, cook 15 min
1 cup graham cracker crumbs
2 tbsp sugar
1/4 cup butter, melted
2 cups milk
3 egg yolks, beaten
3/4 cup sugar
1/4 tsp salt
5 tbsp flour
3 tbsp cocoa powder
2 tbsp butter, chopped
1 tsp vanilla
32 jumbo marshmallows
Preheat oven to 325F.  Combine graham cracker crumbs, sugar and butter in a bowl.
Press crumb mixture all over the bottom and up the sides of a deep pie dish.
Bake crust approximately 8-10 minutes or until set. Set aside to cool.
Meanwhile, combine milk, egg yolks, sugar, salt, flour, and cocoa powder in a cold saucepan.  Stir thoroughly to combine.
Turn heat to medium, stir constantly until thick but do not boil.
Once thick, remove from heat, stir in butter and vanilla.
Let mixture cool slightly and pour into the baked pie shell.
Heat the broiler and arrange marshmallows over the top of the pie.
Broil marshmallows, keeping a close eye, until toasted.  Although pie to cool to room temperature and then refrigerate to chill.