July 15th, 2012 by katie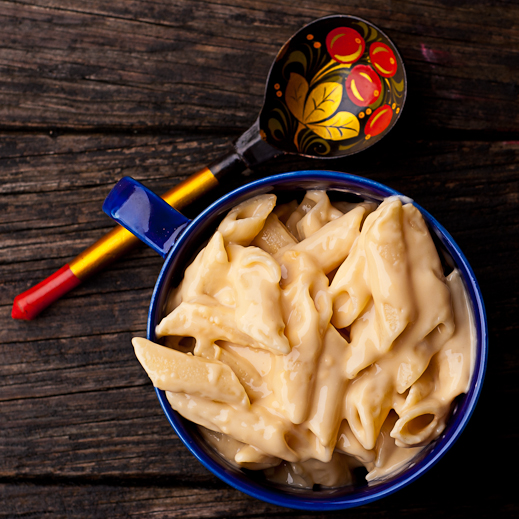 My kids, like most of us, love macaroni and cheese.  My usual recipe calls for boiling the noodles and making a separate cheese sauce, again, too many dishes!  This stove-top version has become my new "usual" recipe and it is so easy you'll never need to buy another blue box! 
Stove Top Macaroni and Cheese
serves 4, prep 5 min, cook 10 min
3 cups noodles, macaroni, shells, corkscrew, penne etc..
2 cups water
1 cup milk, any type is fine
2 tbsp butter (optional)
8 oz American cheese, shredded
In a medium pot add noodles, liquids and butter if desired.
Bring to a boil and then turn to a simmer.
Simmer noodles in milk mixture until softened, stirring occasionally to keep bottom from sticking.  The more you stir the thicker your sauce will be.
Meanwhile, shred cheese.
When noodles are tender, remove from heat and stir in cheese to taste (you may not need a full 8 oz). Season to taste with salt, pepper, cayenne, or mustard.  My kids just like a little salt.  Sauce will thicken upon standing if too loose.
If you want more than four servings, just keep the 1 cup noodles to 1 cup liquid ratio intact, keep at least one cup milk, and add additional cheese to taste.  For a more grown-up dish, any good melting cheese will work here.  Stir in any favorites such as broccoli florets, frozen peas or truffle salt.  This would also work perfectly baked with some fresh breadcrumbs on top.

Posted in Easy, Fast, Main Dish, Sides, Uncategorized