July 24th, 2011 by katie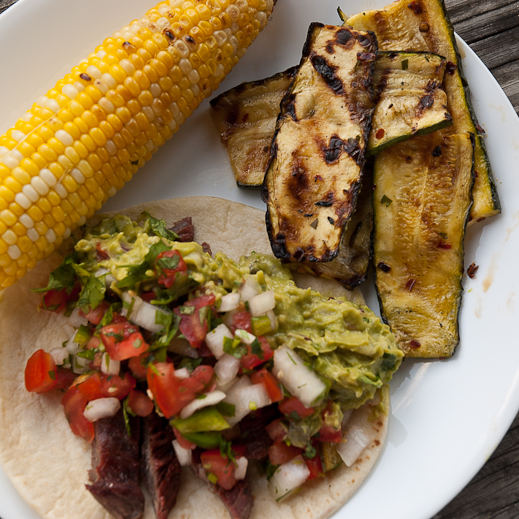 I think my favorite seasons are Fall and Grilling.  Luckily in Texas grilling season lasts for most of spring, summer, and fall.  Jelly?  You should be.
This is a great marinade for grilled vegetables.  I had a whole bunch of zucchini that needed to be eaten but this marinade would be wonderful on any summer vegetables you feel like throwing on the grill.  Just double or triple as needed to coat your veggies well.  Served alongside our famous fajitas and grilled corn.   
Spicy Orange and Cilantro Vegetable Marinade
2 tbsp olive oil
1 tbsp orange juice
1 tbsp fresh cilantro, chopped
1 tsp red pepper flakes
Combine.  Marinate veggies for at least 30 minutes.