November 2nd, 2009 by katie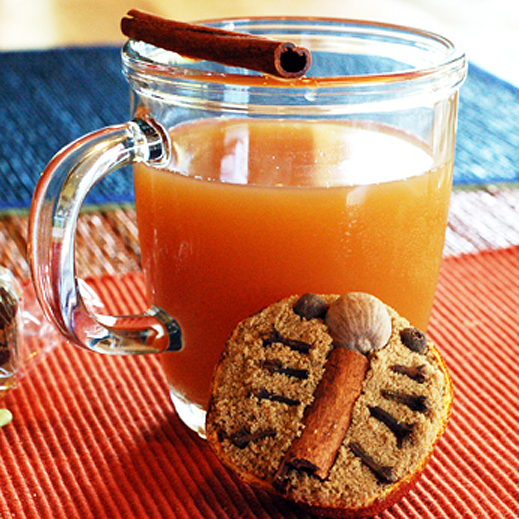 One of my absolute favorite fall treats is hot apple cider.  I love the cinnamon apple smell and the steamy mug.  Most store brand apple ciders are too sweet for me without any distinguishable cider spice.  I like to make apple cider from scratch, a tradition my kids look forward to as well since they do most of the work.  Like many homemade things it isn't hard to do at all, just takes some time.  But when the snow and cold keep you inside for the day and your pile of orchard apples are past their prime, homemade apple cider is a wonderful activity that yields an even greater reward.  My recipe is here.
Another way we make apple cider, when we don't feel like waiting for a pot of apples to simmer all day, is by keeping the adorable cider beetles you see above on hand.  Making them is a really fun activity which yields a dozen little beetles you can keep in the cupboard or give away to friends.  To make cider from a beetle you simple warm up a couple quarts of apple juice and drop in one of your pre-made cider beetles and simmer a few minutes.  The recipe for these cute treats is here.
Apple cider or hot chocolate?  Which one is your favorite chilly weather beverage?

Posted in Budget, Condiments, Cooking with Kids, Drinks, Easy