November 5th, 2008 by katie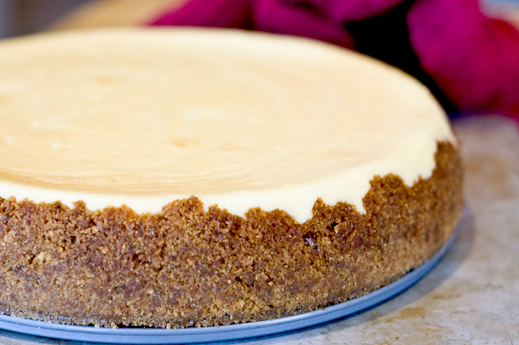 Back when I made my mother-in-law's cheesecake for the first time I didn't know how to make a graham cracker crust. Her instructions were to make a crust and to pour the cheesecake batter in and bake it. So I made the first recipe I found, and-as I am wont to do-I substituted brown sugar for the white. The result is a buttery, toffee-like crust that gets as many compliments as the cheesecake. This is my classic graham cracker crust and a great reason never to buy a graham cracker crust at the store again.
Graham Cracker Crust
makes 1 9 inch crust (will work in a 10in springform), prep 5 min, cook 6-8 min
1 cup graham cracker crumbs
1/3 cup firmly packed brown sugar
1/4 cup butter, melted
Combine all three ingredients in a bowl, mixing well.
Press mixture onto the bottom and sides of pie plate or springform pan.
Bake crust at 325°F for 6-8 min. If your pan is dark or nonstick you can bake it at 300°F.

Posted in Desserts