September 5th, 2013 by katie
The 34th America's Cup Final race begins September 7th and I'll be watching.  I was lucky enough to visit San Francisco recently to watch the teams race in the Louis Vuitton Cup Finals and it is truly an amazing sport.  Nespresso was named the official coffee of the America's cup and the Nespresso Bloggers got a chance to sample some of their Race inspired recipes at the new San Francisco Nespresso Boutique.  If you've never heard of the America's Cup I would encourage you to check out their YouTube channel.
We also had the truly transformative experience of sailing an extreme 40 catamaran.  Transformative because while it first transformed me into this: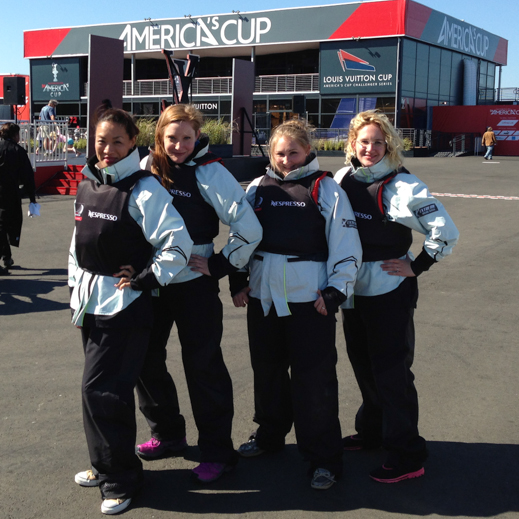 Good looking group, huh?  I then experienced a truly shocking transformation.  I actually enjoyed myself.  On a boat.  I suffer from some pretty severe motion sickness on the water yet gliding along at 22 knots under the sun was both exhilarating and strangely peaceful.
Overall we had an amazing time in the America's Cup Park, watching the teams prepare and race.  Getting close ups of the luxury yachts from around the world made me question my career choices a bit.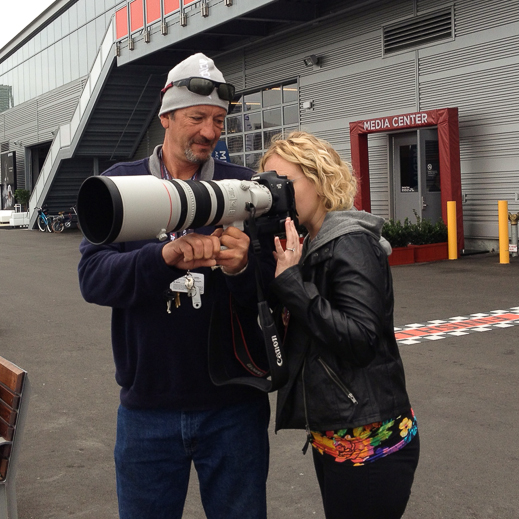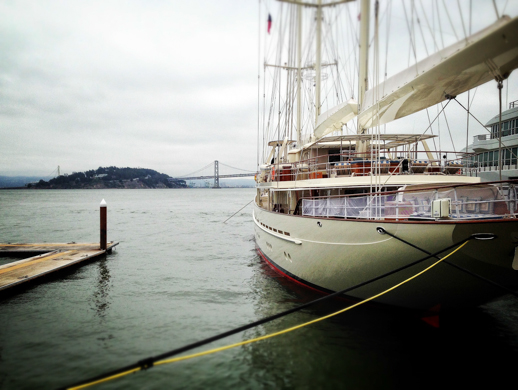 How amazing would it be to just sail away in one of those??
We spent a full day on the water, watching the races and sailing but of course we made time for a quick stop at the Nespresso Boutique as well.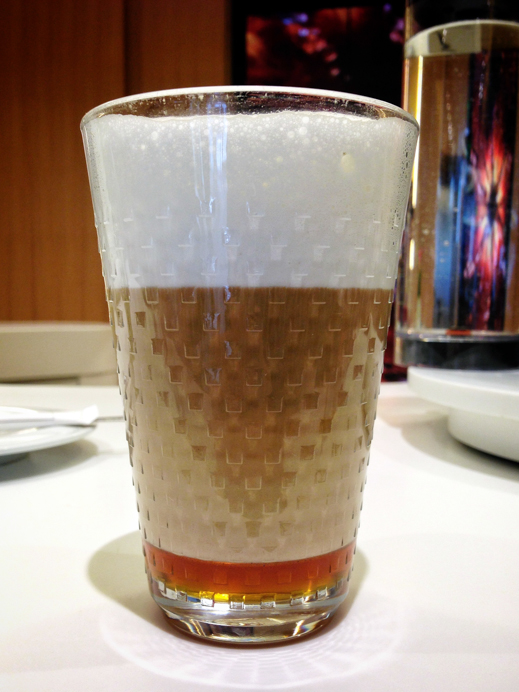 This beauty is the Fog, a warm concoction of honey, ginger, Nespresso and and foam.   The perfect warm-up drink after a day on the bay watching the boats maneuver the course.  Being a Nespresso blogger has given me an appreciation for so many new things in addition to the Grand Cru coffees.  We don't always stop to consider and savor the quality of our experiences. From cruising the waves on a 40 ft catamaran to the color and aroma of that first cup in the morning every experience deserves to be captured.  What is your moment to be captured today?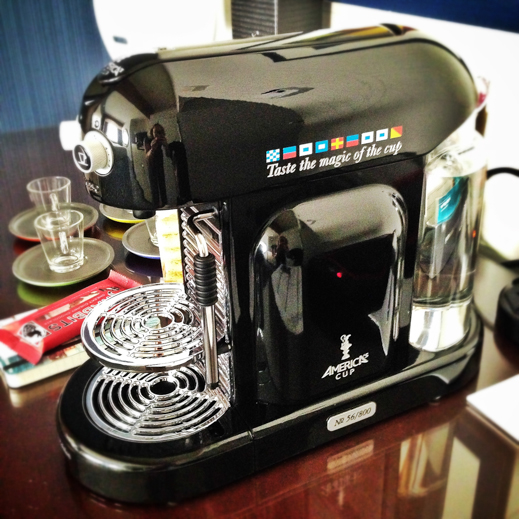 Posted in Me