March 22nd, 2013 by katie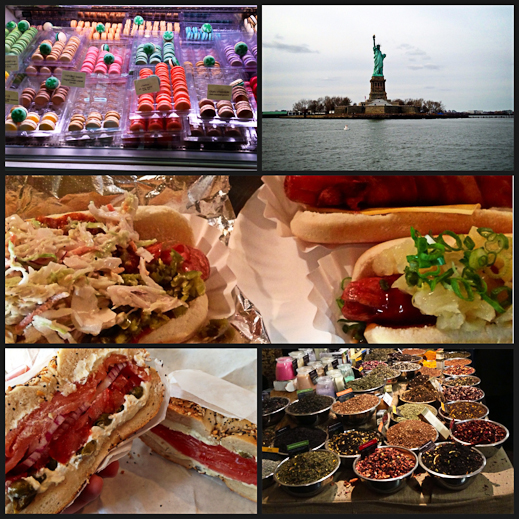 Wow, New York, you really know how to have a good time.  Of course by have a good time I mean eat til you bust your pants.  If you follow me on Facebook or Twitter you already know that this last week I was invited to New York City to enjoy The Ultimate Coffee Experience with Nespresso USA.  Today I am enjoying four extra pounds and tight pants-which is quite a feat considering the amount of walking we did in the wind and snow.  I was lucky enough to be accompanied by my very hungry family and we did our best to eat everything Manhattan offered up.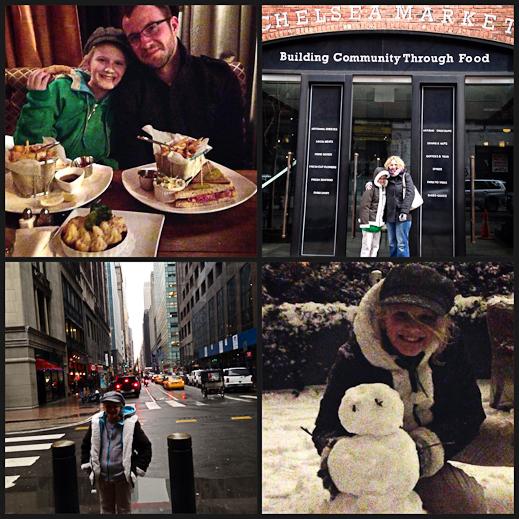 From St. Patrick's Day in a Irish Pub (complete with over the top cover band), to my first macaron (followed quickly by a dozen more), everything bagels with smoked salmon, tricked-out hot dogs, Chelsea Market, and Momofuku, we packed our weekend with memorable food and experiences.  We even managed to make it to the Statue of Liberty and a few other must-see spots.  I also enjoyed more than few cups of coffee at the Nespresso Boutique in SoHo and I can't wait to share all things coffee with you over the next few months.
We had such a memorable trip and I can't wait to go back.  What's your favorite can't-miss NYC food experience?
This post includes elements in connection with my appointment as a Nespresso Club Blogger.

Posted in Things I Love