December 1st, 2011 by katie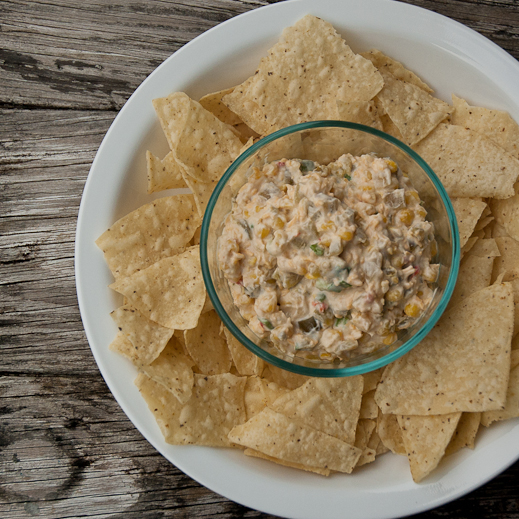 It's party season!  Although between birthdays, showers, potlucks, football, barbecues, when is it not party season?  Dips are my favorite party food.  They are a chance to indulge without the guilt of eating the whole thing yourself (so guilty).  I will warn you, make this dip the night before and put it in the fridge to chill overnight.  It tastes even better the next day and once you start tasting it you won't want to stop!  So break it out for a crowd and be prepared to share the recipe. 
Spicy Mexican Corn Dip
makes 5-6 cups, prep 10 mins, chill overnight if possible
2 cans corn with peppers (Mexican corn), drained
2 cans chopped green chiles, drained
8 oz sharp cheddar, shredded
8 oz mayonaise
8 oz sour cream
6 green onions, chopped
3/4 cup pickled jalapenos, diced
Combine ingredients and chill overnight.  Serve with chips.

Posted in Easy, Fast, Snacks/Appetizers