November 5th, 2011 by katie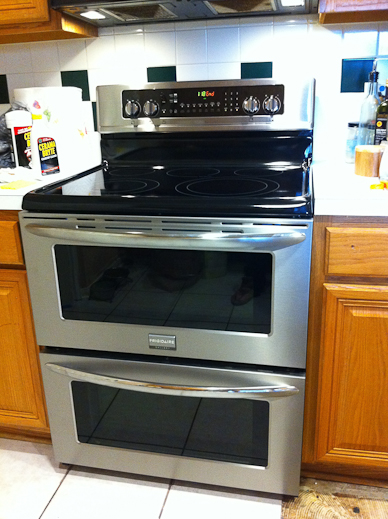 It's here!!  The first order of business: Brownie Bake Off.  I have never used a convection oven before but with the Symmetry Double Ovens on my new range I have the option of both convection and standard baking.  So what's a girl to do?  Bake two batches of brownies-one convection and one standard, just to see the difference.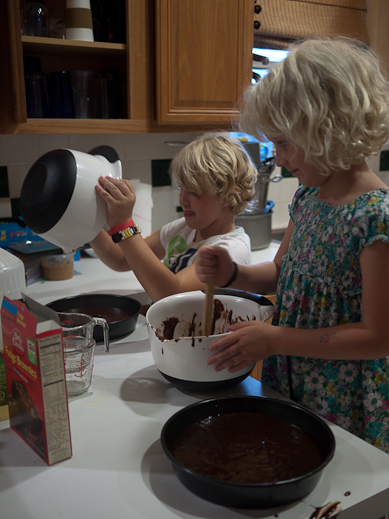 We prepared two identical batches of box-mix brownies. And by "we" I mean the 9 year old and the 6 year old made them while Mommy took a nap on the couch.
This having kids thing is really starting to pay-off.
I used the range's built-in Convection Converter button to set the convection oven properly (FYI the convection converter sets the oven temp to 25°F lower temperature so anyone converting on their own can just use the lower temp-same cook time) and in they went!
The verdict:  We didn't really notice much of a difference between the convection brownies and the regular brownies.  They both had the typical crackly brownie top and moist center, and although they cooked at different temperatures, they took the same amount of time to bake through.  The only discernible difference we noticed was that the convection brownies stayed hot longer than the standard.  One nice advantage though is that the convection oven preheats super fast.  We tried setting both ovens to 400°F and the convection oven was ready almost 10 minutes before the standard oven.
I have had a couple of weeks with my new range (provided by Frigidaire as part of their Test Drive Campaign) and so far it has been a joy to use.  A lot of you on Facebook were curious about it's features and I will try to touch on lots of them but please let me know if you have any specific questions!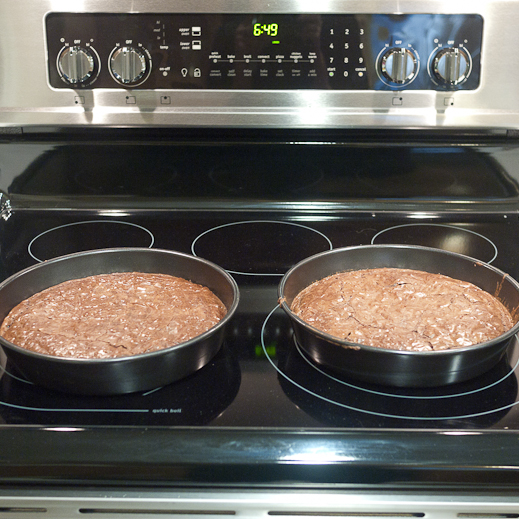 Posted in Me