October 10th, 2011 by katie
Do you fantasize about other peoples' kitchens?  I do.  I read my favorite blogs and I imagine what spacious, beautiful, high-tech kitchens they must have to be so inspired.  And then I look around at my decrepit, aging model home galley kitchen and I sigh.  Sigh.  Yes all of the recipes you have seen here have been cooked on this 14 year old GE electric range: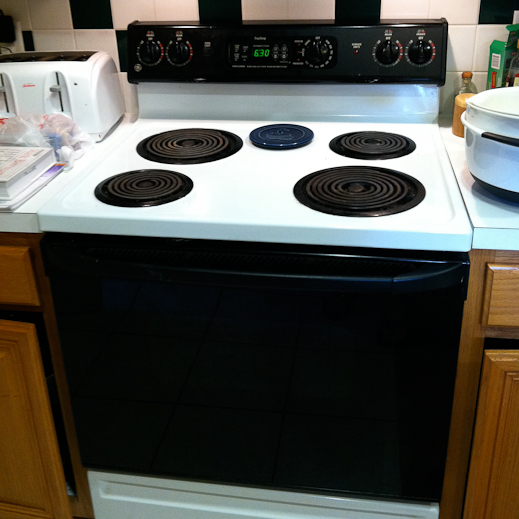 Only three working burners and the oven-not so much.  But I don't have a gas hook-up and, though I have spent hours at the appliance store, I just could not spend the money on a new electric stove.  So when Foodbuzz announced that Frigidaire was Test Driving their new electric range, I thought: why not?  What if I threw my hat in the ring?  What's the worst that could happen?  I could win the opportunity to test drive a brand spanking new electric range with all the bells and whistles??  Um, Yes Please.  Over here.
Well guess what?  I actually won.  I get to test drive (and keep? Yes? Please? PLEASE??) a Frigidaire Gallery Range with Symmetry Double Ovens.  I am so excited I can't even tell you.  Not even.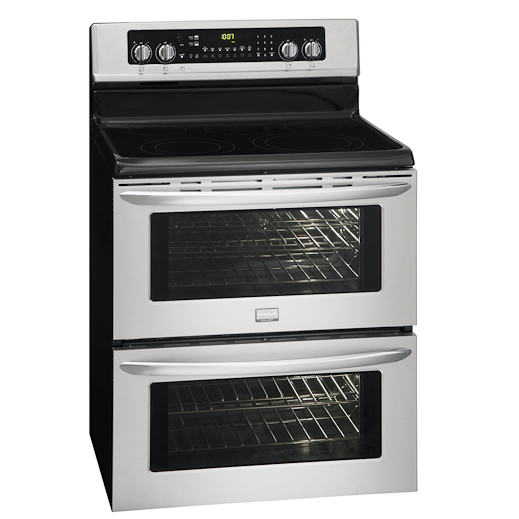 FIVE burners and TWO ovens-one conventional and one convection.  I am so excited.  Thanksgiving is coming and I am actually excited to be hosting.  I cant wait to share it with you guys over the next few months!

Posted in Me