October 8th, 2011 by katie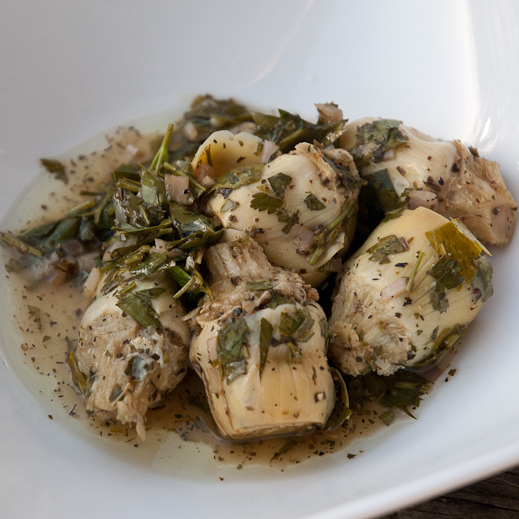 There is a small cafe on the college campus near work that I love.  They have a large assortment of salads, and the food is always fresh and house-made.  This artichoke salad is one of the dishes they serve and it is such a nice accompaniment to their hearty main dishes.
Marinated Artichoke Salad
serves 6, prep 15 min
4 (15 oz) cans artichoke hearts
2 shallots, minced
1 bunch parsley, minced
1/4 cup sherry vinegar
3/4 cup olive oil
salt and pepper
Drain and rinse artichoke hearts.  Stand hearts up on paper towels to drain.
Meanwhile, in a large container with a lid, combine shallots, parsley, oil, vinegar, salt and pepper.
Add artichokes and toss to coat.  Refrigerate overnight, turn container occasionally, allow to come to room temperature before serving.