October 18th, 2010 by katie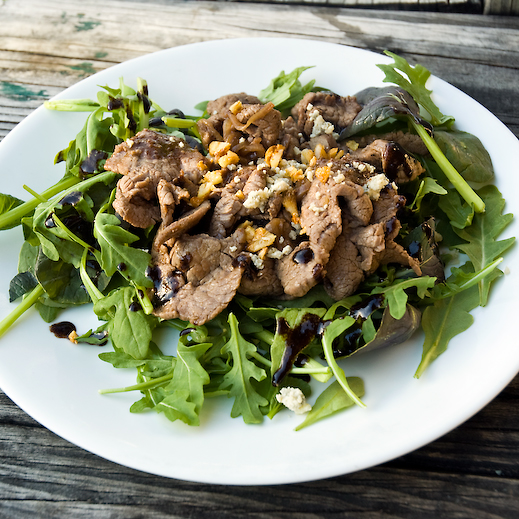 Here we go friends!  I am excited to announce that Fresh Express has graciously offered to sponsor a recipe contest for my readers.  The winner of the contest will receive a $25 AmEx Gift Card and I will make and feature their recipe in a post here.  To enter the contest all you have to do is comment below with your recipe by Friday, October 22nd.  The recipes should feature either the bold, yet delicate Wild Rocket Zest blend or the sweet and mild Sierra Crisp Herb blend.  Based on your comments below I will pick three recipes that sound the most interesting and flavorful.  I will present those three recipes here for a vote in the comments.  The winning recipe will be made, photographed, and posted by me (with the credit going to you or your blog if you have one) and Fresh Express will send the winner their gift card.
The contest run-down:
The recipe must feature a Fresh Express Artisanal Blend, however it does not have to be a salad recipe.
The recipe does not have to be fully written out with measurements (unless necessary for success) but should give the readers and myself a good idea of what it is.  Sell your recipe!
The commenter must leave me a valid email address so that I can get full recipe instructions and shipping information in the next few weeks.
No recipes accepted after Friday, October 22nd.
So go forth and create delicious recipes!  I can't wait to see what you all come up with.  If you need inspiration the Fresh Express Artisanal Blends should be available in stores near you and you can print a $1 off coupon from the Fresh Express website.
Thank you so much to everyone who participated!  Comments are now closed.

Posted in Uncategorized