September 29th, 2010 by katie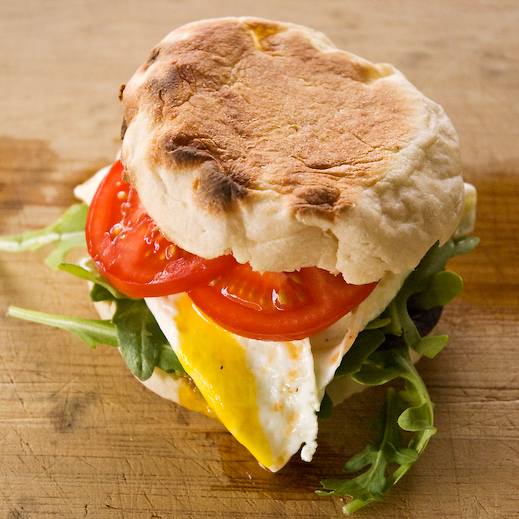 I have been trying to add more fruits and vegetables to my diet.  Starting my day with a serving of vegetables makes me feel better about everything that comes after.  This is my perfect breakfast.  Actually, this plus a thickly foamed, slightly sweet double cappuccino is my perfect breakfast.
An English muffin, some fresh baby greens, and an egg (or an ounce of ham, turkey breast, or salami), topped with a couple of tomato slices.  Currently I am using Fresh Express's Wild Rocket Zest Artisanal Blend, which is a perfect mix for hot recipes.  Spicy arugula and hearty baby spinach stand up perfectly to a hot, runny egg yolk or a garlicky slice of salami.  If you can't find the Rocket Blend, baby spinach is perfect as well. We have a toaster at work, so I bring in everything and assemble on site.  Happy Breakfast everybody!

Posted in Breakfast