April 28th, 2010 by katie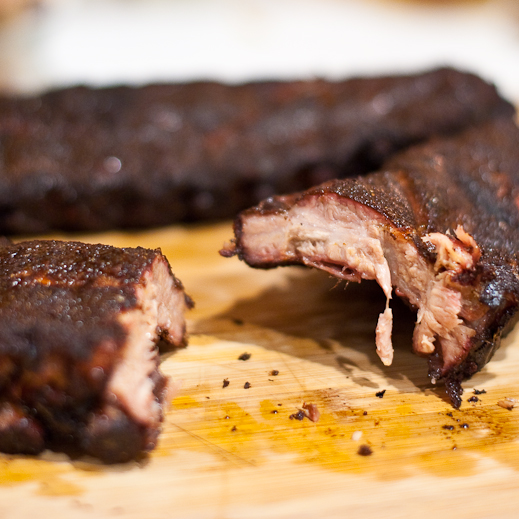 Is it summer yet?!  I am ready to grill!
At the chaos house, we all love ribs.  In fact, one of my favorite foods to feed a crowd is baby back ribs because they are so easy and yet people are so impressed.
When I make ribs I cook them low and slow in the oven.  The result is tender meat that falls from the bone.  If you want to make restaurant style, melt in your mouth ribs, that recipe is here.   My better half, on the other hand, makes the smoky, chewy barbecue joint kind of ribs.  Both are delicious, and this rub works equally well for either cooking method.
Rib Rub
enough to rub 2 racks
2 tsp paprika
4 tsp garlic
1 tbsp brown sugar
2 tsp coriander
2 tsp ancho chili powder
2 tsp cumin
2 tsp salt
1/2 to 1 tsp chili powder
1/2 to 1 tsp cayenne
1/2 tsp marjoram or oregano
Combine in a small bowl. Rub ribs all over with seasonings.
For chewy, barbecue style ribs, cook over indirect heat in a covered grill or smoker for about 3 hours at 225°F to 250°F.  Here's a good tip, if you don't have a rib holder for your grill use the rack from your roasting pan.  Just flip it upside down and fit the ribs in between the slats.  Presto!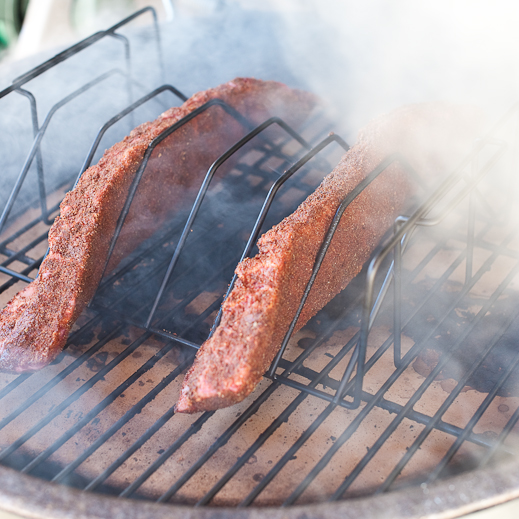 Posted in Condiments, Main Dish