February 27th, 2010 by katie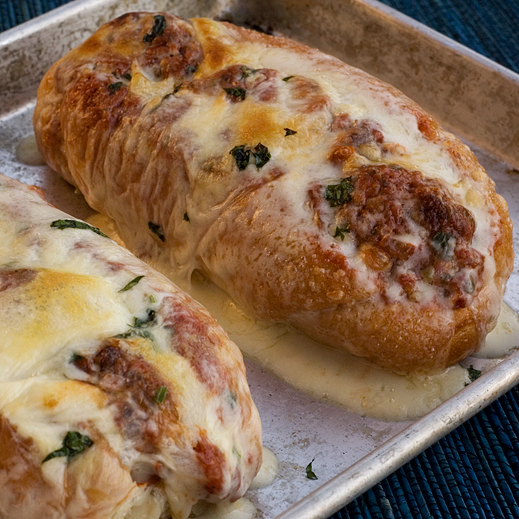 I'm not typically a meatball sub girl, but when the kids suggested spaghetti and meatballs while I was craving sandwiches, meatball subs is what you get.  It worked out perfectly, the kids got pasta and mrChaos and I got these crusty, chewy loaves filled with meatballs, sauce, and slathered with cheese. 
There really isn't much of a recipe here, you can use any meatballs and sauce, just be sure to get a good, crunchy on the outside, soft and chewy on the inside sandwich roll to nestle your meatballs in.  Get plenty of sauce in there too and cover it with thick slices of mozzarella and fresh chopped parsley.  Broil until the cheese melts and serve with a little extra sauce if necessary.
One tip for getting your sandwiches to stand on their own (which makes for better broiling and eating), is to buy uncut rolls and slice them yourself.  Simply cut them down the middle like a baked potato, scoop out a little of the inside bread to make room for your meatballs then fill them up.