January 8th, 2010 by katie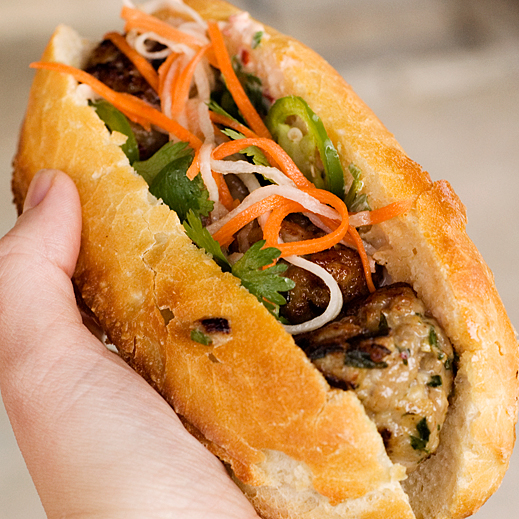 If you like Vietnamese food I highly recommend Bon Appétit's Pork Meatball Banh Mi which was absolutely wonderful.  I love the flavor combinations in Banh Mi sandwiches but I didn't think I could properly cook the caramelized paper thin slices of beef or pork at home.  These meatballs are a great, easy solution to get all of those flavors without too much work.  My favorite julienne peeler
was perfect for making the pickled carrots and daikon.
One last tip if you make this recipe, I used Sambal Oelek Chilli Paste
because I feel like it has a lot more flavor than sriracha.  It also has a lot more heat!  However tempting don't cut back on the amount in the meatballs.  It really adds a nice flavor and not too much heat.  The Hot Chili Mayo is much spicier, so I did cut the amount in half there-you can always stir in a little more!
I subscribe to Bon Appétit but I might have missed this great recipe if Biz hadn't made it on her blog! Thanks Biz!