December 28th, 2009 by katie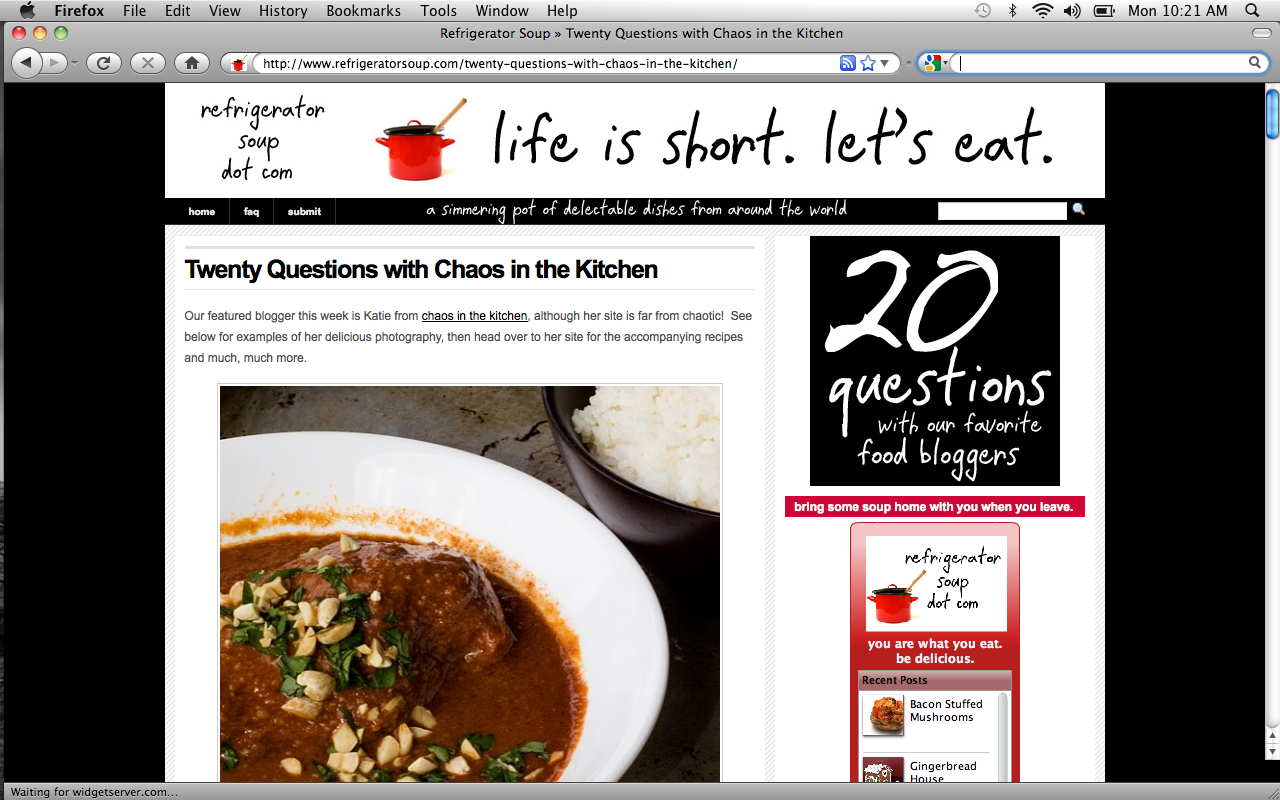 Just popping in briefly to direct you over to refrigeratorsoup.com where chaos in the kitchen is being featured in their 20 questions series. The refrigerator soup people are good folks and I am honored to be featured alongside their other favorite bloggers. So head over there to find out everything you've ever wanted to know about me and citk.
Oh yeah, and if anyone wants to nominate me for a Homie, click here.
Resuming vacation.

Posted in Me