August 9th, 2009 by katie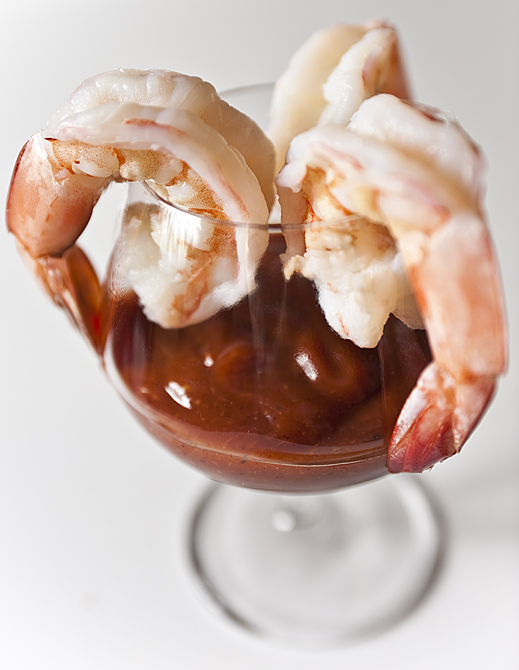 Cocktail sauce is one of those things, like salad dressings, that is so easy to make at home and yet so much more delicious than store bought that once you do it, you'll never want to buy it pre-made again.
Cocktail Sauce
makes about 1 cup, enough for about 2 pounds of giant shrimp
1 cup ketchup
1 tbsp horseradish
1 tsp chili powder
1-2 tbsp lemon or lime juice
1 tsp worchestershire sauce
1/4 tsp salt
1/4 tsp pepper
1/4 tsp cayenne
Combine all ingredients to taste.
Start with the above (or less) measurements then add a little at a time til it's as tangy and spicy as you like it.
If you want tongue tingles, add more horseradish.  If you want spice and hotness add a bit more cayene.  Add more ketchup to tone it down and add sweetness.  Lemon or lime juice makes it tangier and more acidic.  Play around with the ingredients until you get it just the way you like it.  I add more cayenne and horseradish to taste.

Posted in Condiments, Easy, Fast