March 31st, 2009 by katie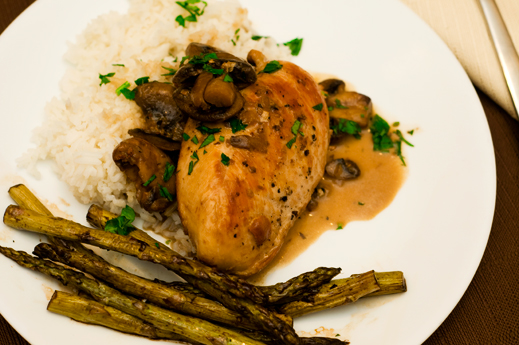 Sorry to all my friends using Internet Explorer.  Here is the invisible post.
I was introduced to Spezzatino Magazine by one of my long time Internet idols.  The magazine is a gorgeous, fun tribute to food, cooking, and eating but the very best part is that all proceeds go to the Healthy Food Bank.  The photography is beautiful, and the articles are all intelligent and interesting.  It is really a magazine that you can feel good about supporting and, as a volunteer, contributing to.  I was honored to contribute a piece to their Comfort Food edition.  After the jump is my humble writing and a recipe, but if you really want to read some good articles-and know you are helping people at the same time-subscribe now.
Also, I have added the option to subscribe by email to chaos in the kitchen's updates.  Just follow the link under "Follow Along!" on the right column and you will start receiving updates in your inbox, if that's your thing.  This is purely just another option for people who might not dig RSS readers, it is not a way to steal your email and spam you.
The Cream of Mushroom Time of Year
Somewhere between the busy, festive holiday season and the weak sunshine and tightly furled buds of spring lays a cold, gray period across much of America. These are the days when we are at our weakest: post holiday excitement and spending, and still far from the fun and heat of the summer. Cravings for simple home style dishes-that warm both our ovens and our souls-become deliciously unrelenting.
Comfort foods vary widely in taste and ingredients from one person or country to the next, yet they all are recognized as being rooted in childhood. The nostalgia and familiarity of the food that made us happy as children makes us happy as adults-no matter how our tastes change over the years. I was the only child of a widowed baby boomer mother. My mother didn't have the time or the money to make complicated meals after work but the simple foods we ate together every night are the ones my memory calls back in times of stress or uncertainty.
Growing up in the 80s, convenience foods were the future. Savvy homemakers no longer had to fuss with buying and measuring spices, delicious chicken flavored rice pilaf was available in a box-ready to serve in 15 minutes! The freezer aisle was full of impressive dishes that required only heating in the oven. Experience and intuition in the kitchen was no longer required. Not when Campbell's Cream of Mushroom Soup could be used as a white sauce, a gravy, and possibly even a soup.
The versatility of that canned soup made it the perfect ingredient in so many of our meals growing up. My mother could pour it over chicken breasts in the crock pot before leaving for work, or we could make it together on the stove-top after a long day. Just three ingredients: soup, chicken breasts, and rice made it both cheap and easy to have a meal together. That meal, more than any other meal of my childhood, always makes me feel deeply loved and safe. I crave it even now when the days get too hectic and the worries are seemingly insurmountable.
I don't eat Cream of Mushroom Soup very often these days, but the idea is a timeless classic: a creamy sauce infused with mushrooms over a nicely browned chicken breast, all atop a fluffy bed of rice. When I make this dish, I use fresh mushrooms and real cream. Combined with brandy and fresh parsley this sauce is rich and deeply flavorful. The result is a delicious, fresh version of the dinner my mother used to make. Yet, while all of the components are there and the flavor is outstanding and familiar, it still is no real substitute for that three ingredient dish suffused with my mother's love and the comforts of our tiny kitchen.
This chicken dish is one of my favorites.  It is easy and quick to make and yet so flavorful and rich that it is a true restaurant meal at home.  This recipe is great with Marsala wine and a splash of fresh lemon juice, but if you think Marsala is too sweet (like mrChaos) it is wonderful with brandy or cognac.  If you don't cook with alcohol it also works with chicken broth and a splash of good vinegar.
Chicken with Creamy Mushroom Sauce or Chicken Marsala
serves 4, prep 10 min, cook 20 min
1/4 cup butter
1 lb chicken breasts
1/2 medium onion, diced
1 lb fresh mushrooms, sliced
1/2 cup brandy or cognac (or dry Marsala wine plus 1 tbsp lemon juice)
1/2 cup cream
1 cup chicken broth
2 tbsp fresh parsley, minced
Melt butter over medium-high heat.
Sear chicken breasts on all sides until well browned. Reserve to a plate.
Add onions and mushrooms to the pan and cook until well browned.
Remove from heat and add brandy (or Marsala), stir to loosen browned bits. Return to heat.
Add cream and chicken broth and bring sauce to a boil.
Add chicken breasts and accumulated juices back to sauce.
Simmer and cook until sauce thickens and chicken breasts are cooked through.
Sprinkle with fresh parsley. Serve over rice, egg noodles, or mashed potatoes with steamed or roasted vegetables.
Cost Analysis:
1/4 cup butter: $0.50
1 lb all natural boneless skinless chicken breasts: $3.99
1 lb fresh mushroom: $3.98
1/2 cup cognac: $2 (note: Marsala wine or chicken broth would be much cheaper here)
1/2 cup cream: $0.62
Total cost for 4 servings: $11.09 or $2.77 per serving
So today I am going to ask y'all to click through and tell me: what is your favorite comfort food?  I am guessing there will be some mac'n cheeses and mashed potatoes, but I bet there will be some answers that will surprise everyone (Pho anyone? Green curry? White Castle?).