January 21st, 2009 by katie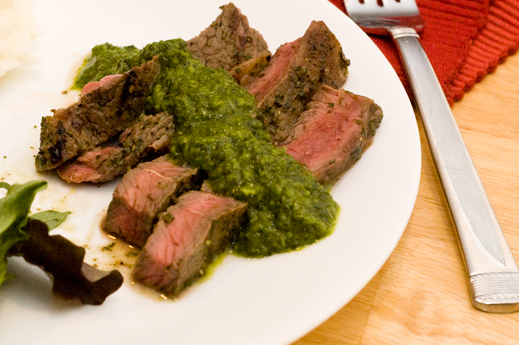 Homemade pesto is a delicious way to punch up the flavor in any dish.  Chimichurri sauce is a pesto-like sauce from South America that is as great as a dip with chips as it is on a steak.  It is a simple sauce to make-only 4 primary ingredients thrown into a blender-and can be used as a marinade or an accompaniment.  I like to brush flank or sirloin steaks with chimichurri sauce and grill for a quick, fun dinner.  It is also great with tortilla chips or plantain chips.
Chimichurri Sauce
approximately 3 cups, prep 5 min, prepare 2 hours ahead
3 bunches parsley, roughly chopped
6 tbsp chopped garlic, 6-12 cloves
2 cups olive oil
1 cup white vinegar
salt and pepper
Combine all ingredients in a blender or food processor.
Process until a smooth sauce, allow to sit at least 2 hours before serving.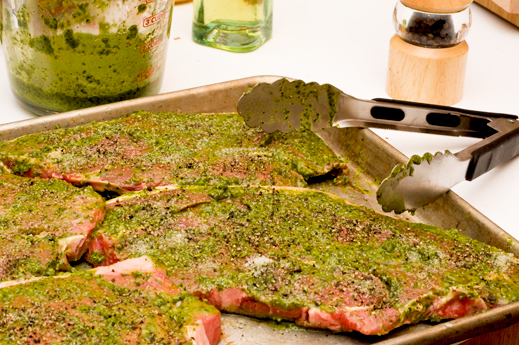 Posted in Condiments, Easy, Fast, Main Dish