November 26th, 2008 by katie
Did you miss me? I have, er, been a little busy the last couple of days. My absolute favorite part of Thanksgiving is the PIE. Sure, I'll show you all kinds of side dishes in the next few weeks. But what I really want to talk about are the pies.  I made five pies this year and had to restrain myself from making at least two more-considering there's only seven of us for dinner. Have a wonderful, relaxing holiday and I'll see you all when the food coma wears off!
Here's a pie preview: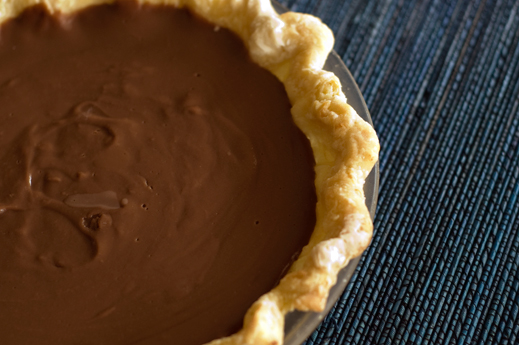 Chocolate Pie-before being covered in fresh sweetened whipped cream!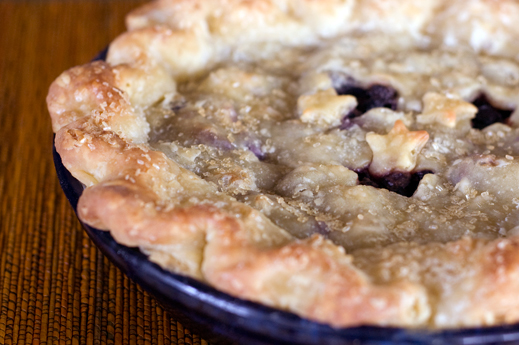 Blueberry Pie-this is the kids' favorite pie to make.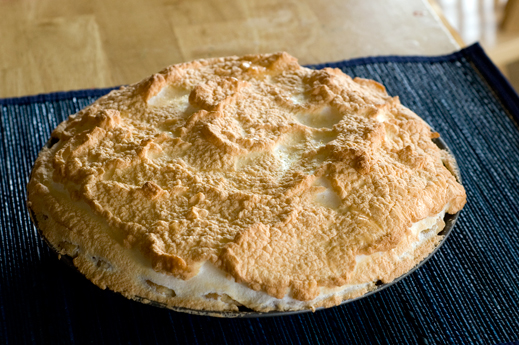 Lemon Meringue Pie-doesn't look like much now, but it's everybody's favorite.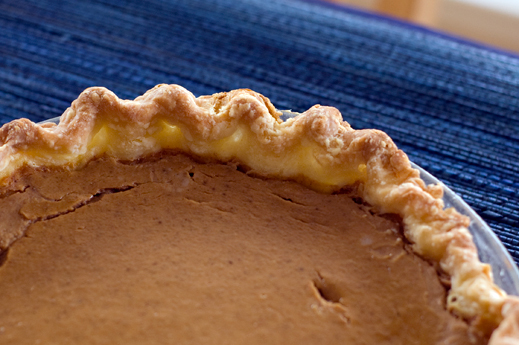 Pumpkin Pie-showing off the homemade crusts.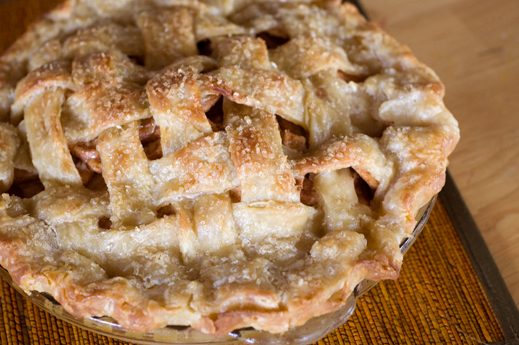 Apple Pie-took a vote one year and it's been lattice crust only ever since!
Don't forget to save your turkey carcass for making stock.