August 26th, 2008 by katie
Sometimes you want something a little different than your typical table wine, but you still want something special. You want something with some flavor, something interesting and different. When we have one of those moments we have a Blue Moon Beer.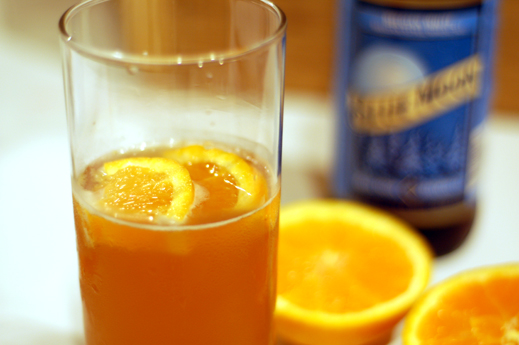 While the typical beer in the Chaos household is Mexican and gets a lime wedge and salt for garnish, a Blue Moon Belgium White Ale gets a hefty orange slice. The citrus flavors in this beer really pop when offset by the fresh orange. Unlike many beers, this one is actually unfiltered. The body is cloudy and there is sediment in the bottle. The flavorfulness of this beer though is much like a fine wine and unlike many typical beers. You can taste the complexity of wheat and citrus flavors, feel the thickness of the beer's body, and smell the hoppy aroma. The fresh orange slices make "having a beer" much more of a sensory experience-like pairing a good wine.
It has been said that pairing beers can be even more complex and satisfying than wine pairings. Never big beer drinkers, we are only beginners in pairing beers but we may start trying more of these special brews in the future. We have had Blue Moon's Summer Ale: Honey Moon-which is equally delicious. You can bet we'll be trying their other seasonal flavors as they become available.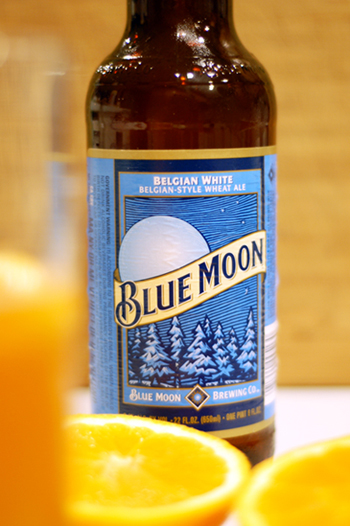 Do you have a favorite beer? Have you tried something a little different lately?

Posted in Reviews