July 12th, 2008 by katie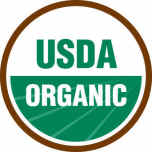 As both a mother and a foodie, it is important to me to buy the best food possible for my family. This means foods in their most delicious, nutritious, and safe states, all while sticking to an ever-decreasing food budget. I don't live within a reasonable distance to any great farmer's markets so I have to rely on what I can get at our local grocery store. It's easy to be drawn in to the "Nature's Market" aisle-full of organic juice boxes, cereal, and bananas-and feel like your doing something good for yourself and your family. But if you're breaking the budget to do it, you aren't doing anybody any good. So when should you buy organic? Here's a little primer on which organic foods you should work into your budget and which ones you can pass up.
Fruits and Vegetables. The general rule with fruits and vegetables is if you're going to eat the whole thing, buy organic. If on the other hand, you have to peel it or you don't eat the skin, don't bother since that's where most of the pesticide residue remains. So for strawberries, lettuce, grapes, potatoes, spinach, etc… splurge on organic. You'll be wasting your money buying organic bananas, corn, mangoes, or onions. There are some exceptions so check out this great article for the complete list (scroll to the bottom if you don't feel like reading, although it really is a great article). Also, never fear, there are now tons of frozen organic fruits and veggies in the freezer aisle.
Meats, Dairy, Eggs. Here you always buy organic, free-range, grain-fed, hormone-free or whatever combination is available to you for both health and taste. I know there are only "trace amounts" of leftover hormones and antibiotics passed into milk and milk products, but we drink 2 gallons of milk a week, not to mention about a gallon of yogurt, various amounts of cheese, cream, and butter. That adds up over time. In addition, allowing animals better living conditions, even if only slightly, is good karma and leads to tastier end products.
Fish and Seafood. Guess what. There's no such thing as "organic" fish or seafood. Companies are lying to you so you will spend more money on the same fish. The only thing that matters here is farm raised vs. wild-caught, but that's another article. Also, unless you live on the beach, all fish and seafood gets frozen at some point. So stop wasting your money on the "fresh" stuff that's already been thawed out in the case. Just buy frozen and thaw it yourself.
Crackers, cereal, bread, cookies, boxed and canned foods of all types. These are all of your shelf-stable, pantry items. Don't bother buying organic. Yeah, you heard me. Think about it. Processed organic food? Isn't that an oxymoron? Just look at the ingredients and pick the ones with the fewest and most recognizable.
Baby Food. OK, this one could go either way. Baby food is a highly regulated industry with strict standards which most baby food companies claim to beat.  The produce and soil is already under the highest scrutiny.  However, the vegetables in baby food are also highly concentrated, so again, even the tracest amounts of pesticides eventually add up.  My opinion initially was to forgo organic, however, Consumer Reports says to go organic just in case (of course they were right about the whole BPA in plastic baby bottles thing for years).  So it's really up to your budget and conscience.  Frankly, at forty cents a jar versus $1.25 my conscience says "you still have to buy food for the other kids, too."  Of course, making your own baby food from organic fruits and veggies is a great choice (hahahaha, phew, sorry), however never make your own baby carrots, spinach, greens, turnips, or beets unless you know whether they were grown in nitrate-free soil.
What are your thoughts on organic food?  Which items do you buy organic no matter what and which have you never considered? Was any of this information helpful or just crazy talk?

Posted in Budget, Health/Nutrition